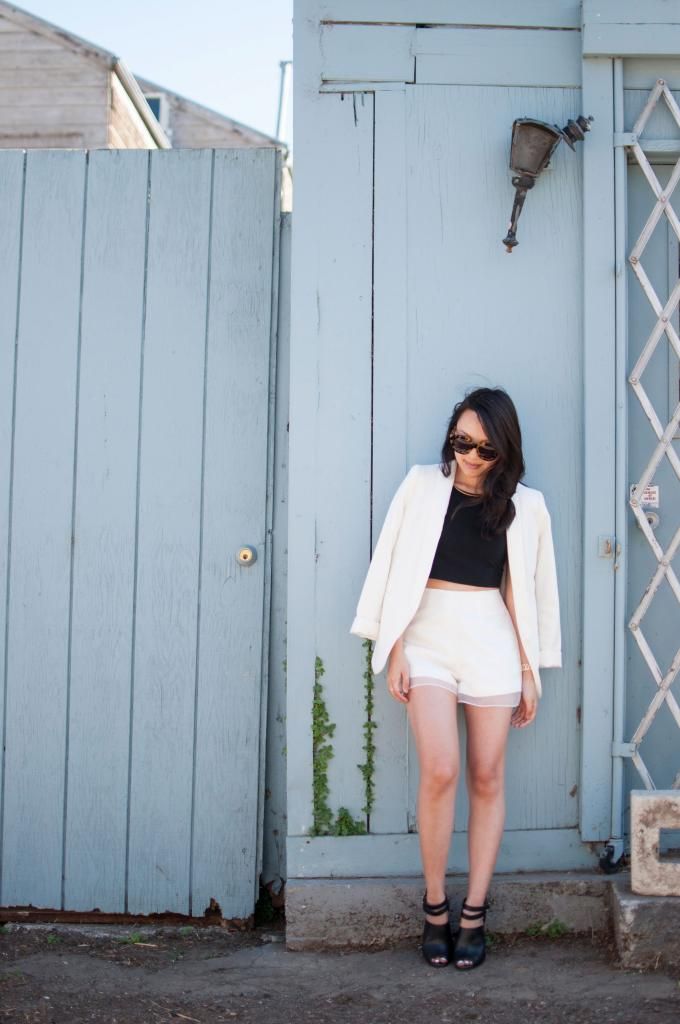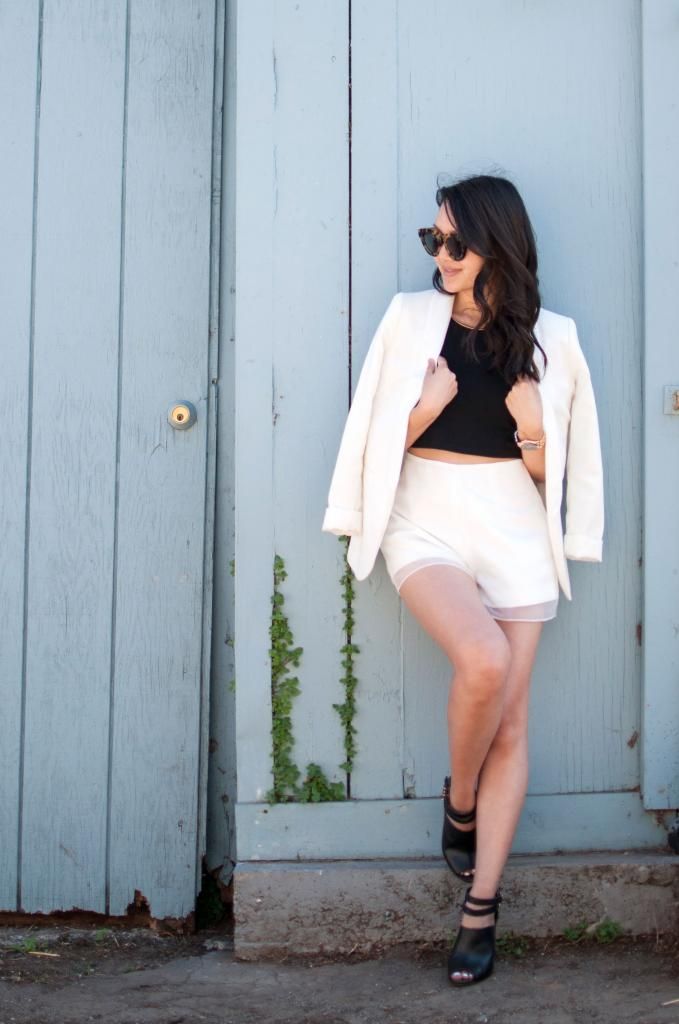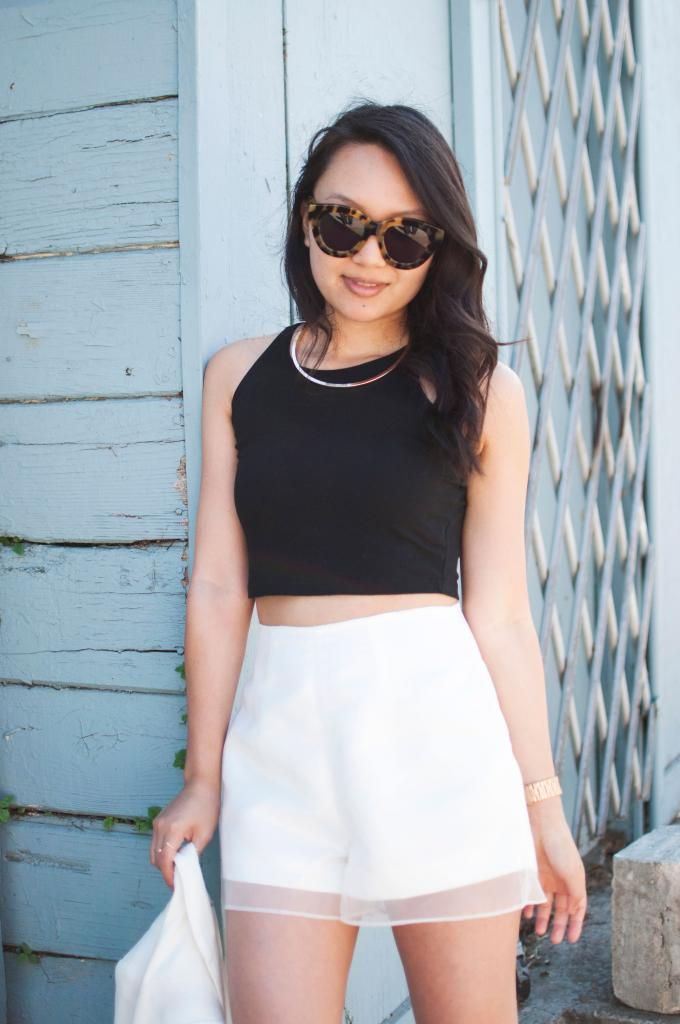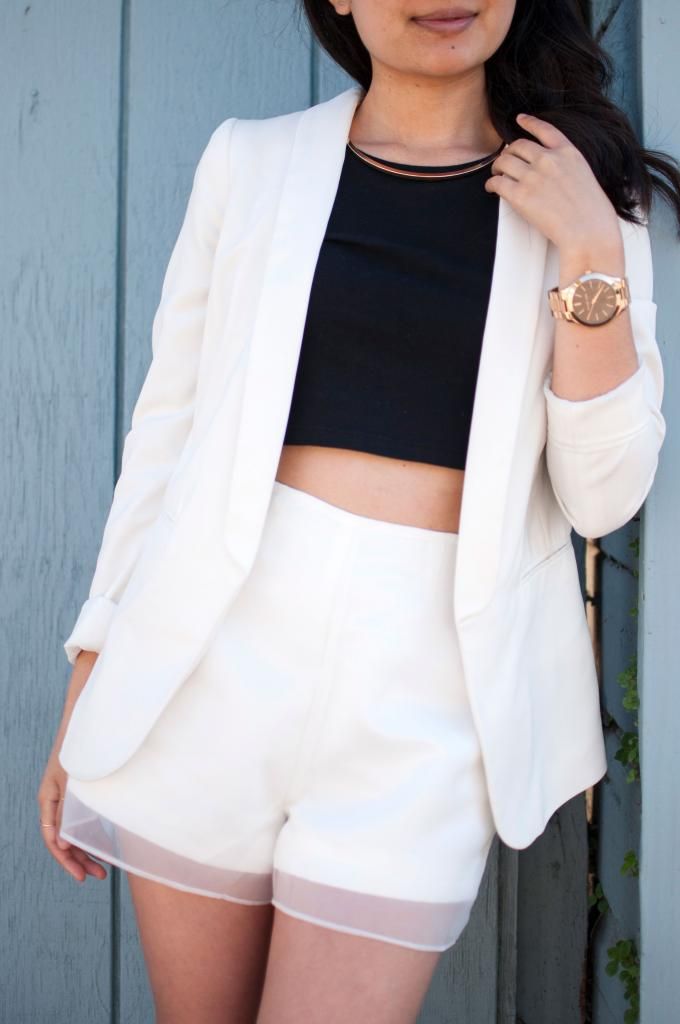 A quick grab for an outer layer as an afterthought while running out the door turned into this little matching short suit. I've always loved the matchy-matchy shorts + blazer combo, but have never owned the perfect pieces to pull it off. Enter these
delicate organza silk shorts
from local boutique JYJZ in the perfect creamy hue. Accidental or not, this ensemble has quickly become a new favorite for these lingering summer days.
In other news, a huge thank you to Refinery29 for including me in their roundup of the
coolest SF bloggers
! I've been reading Refinery29 for years and years, so it was pretty amazing to see myself included among such kick ass ladies. As always, thank you for following along!