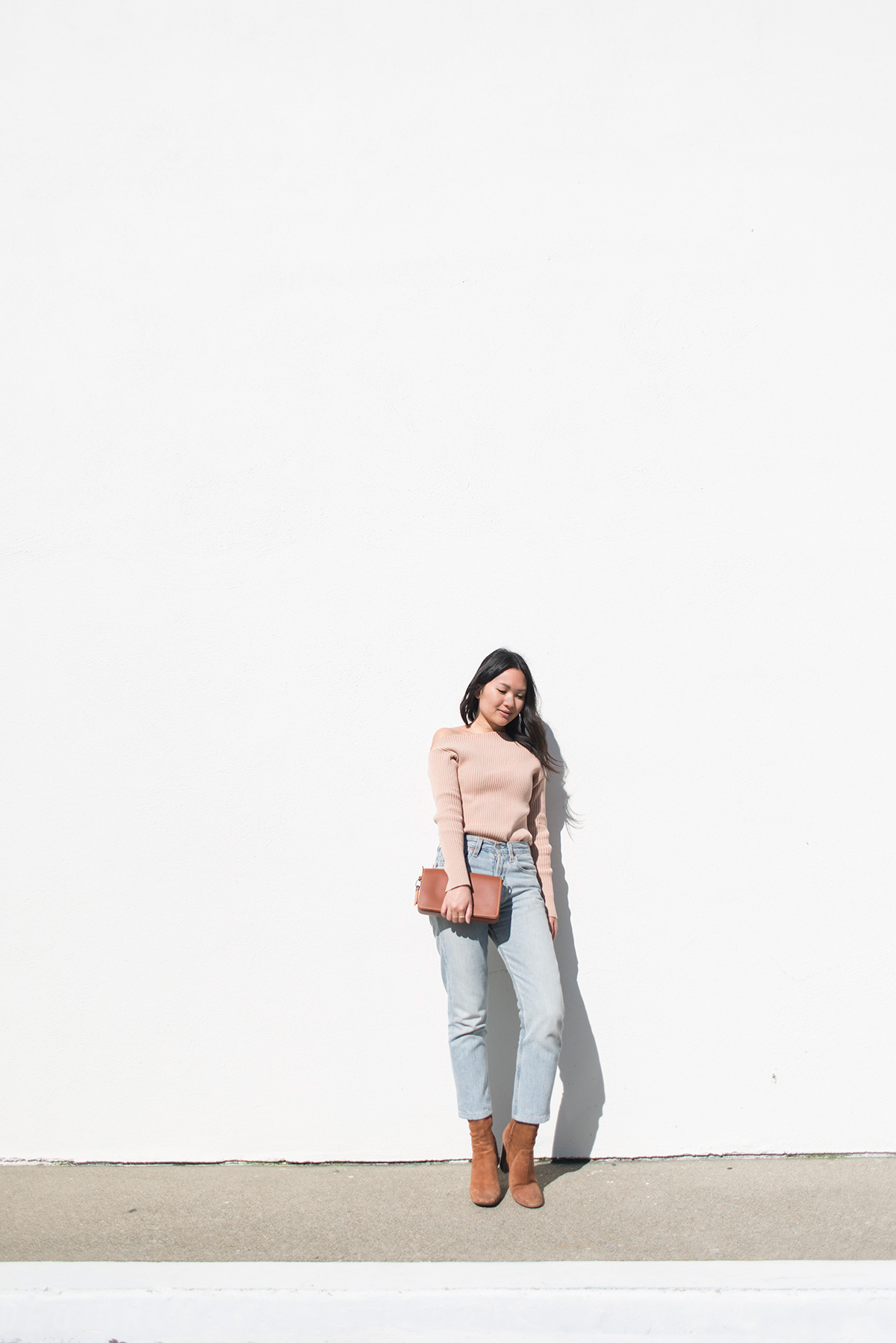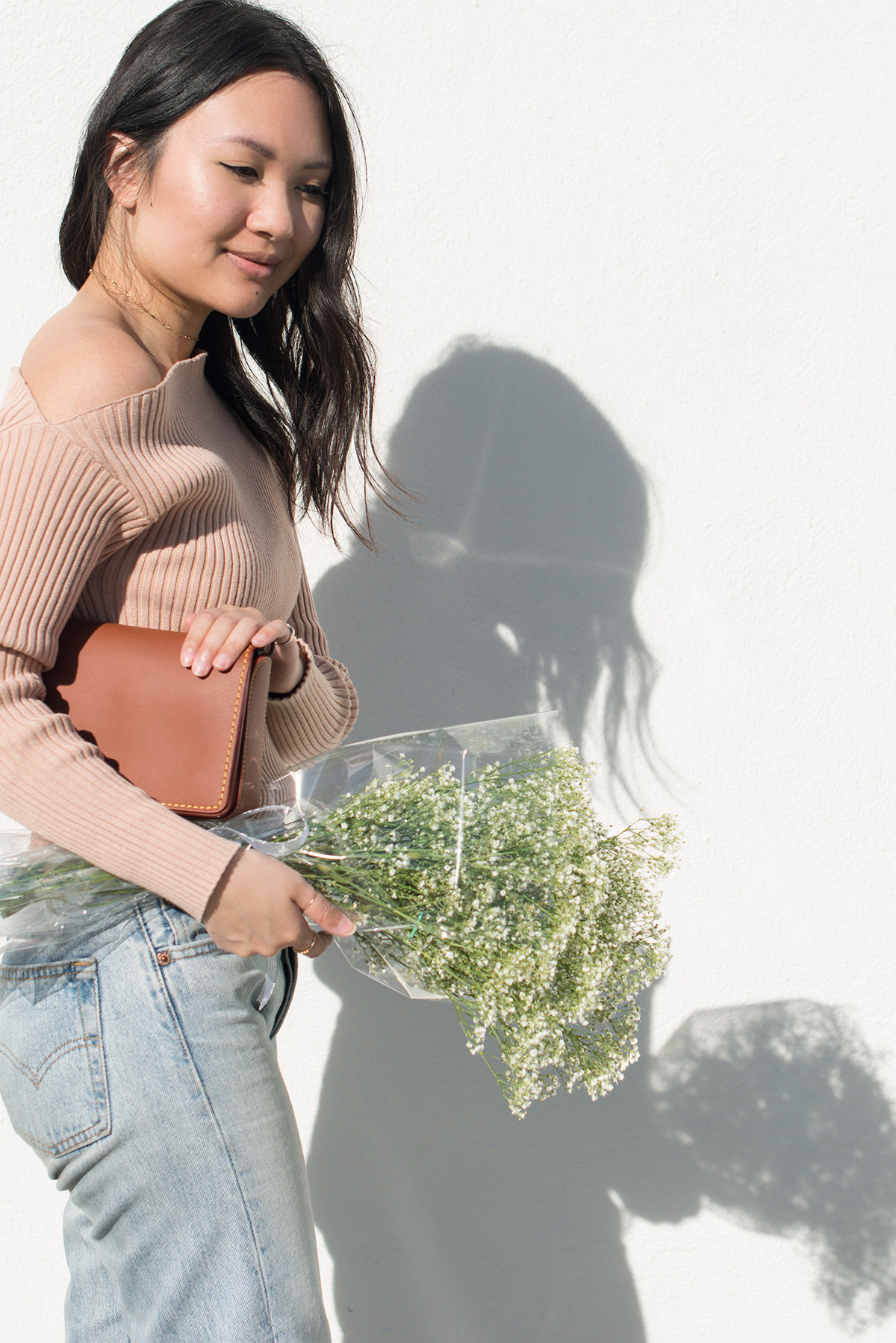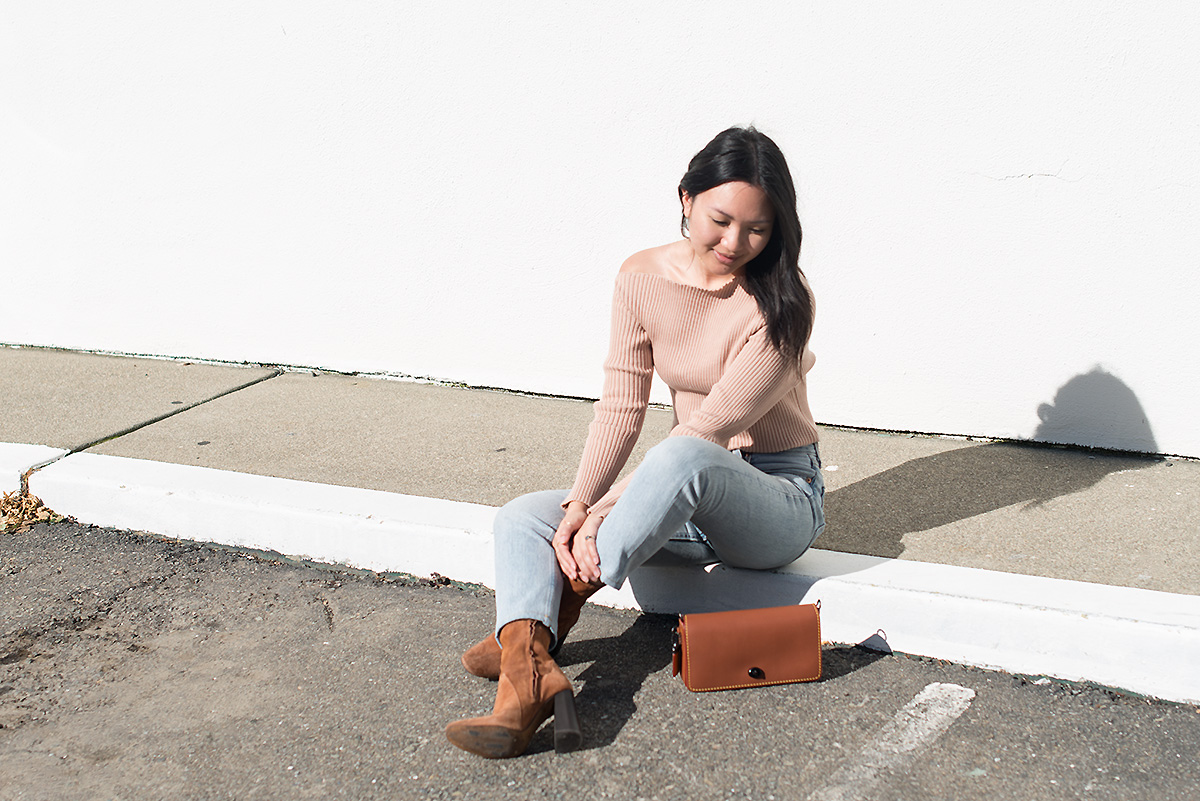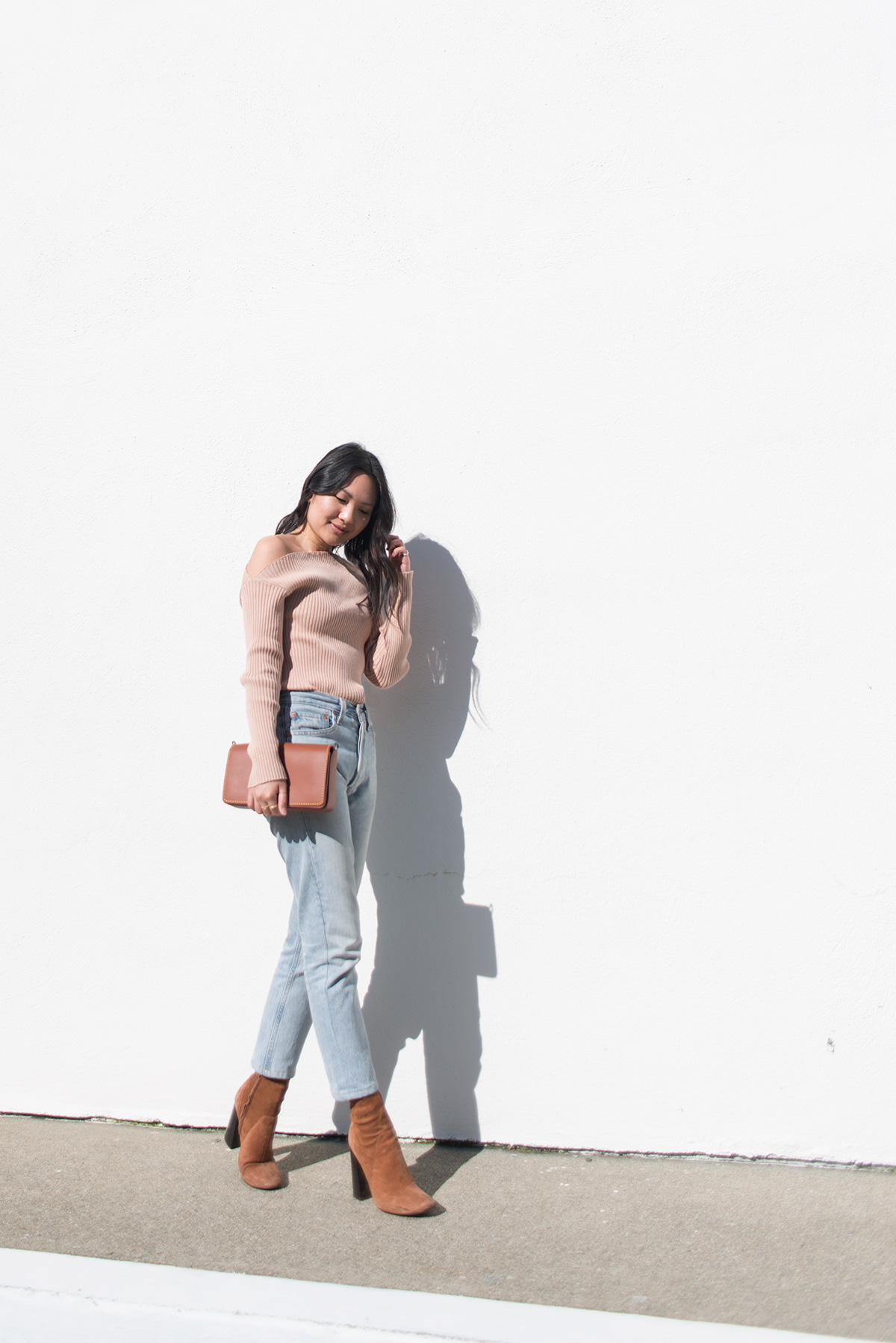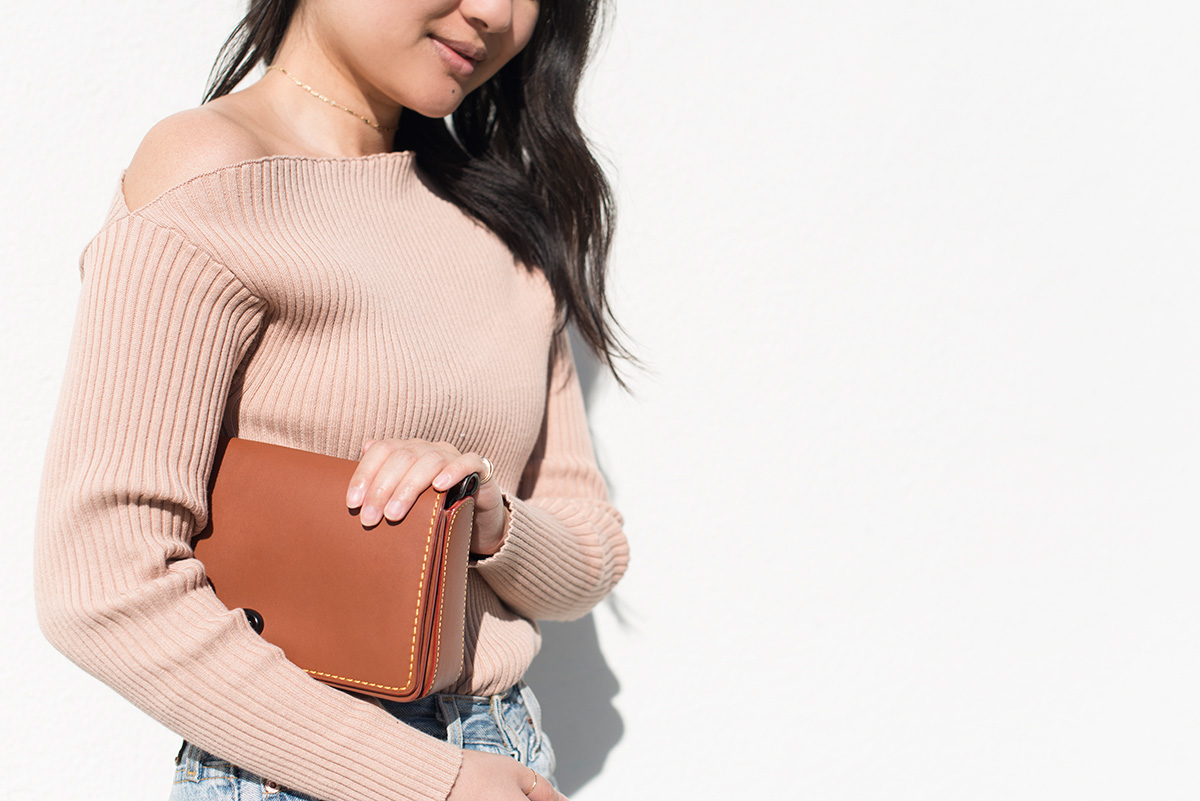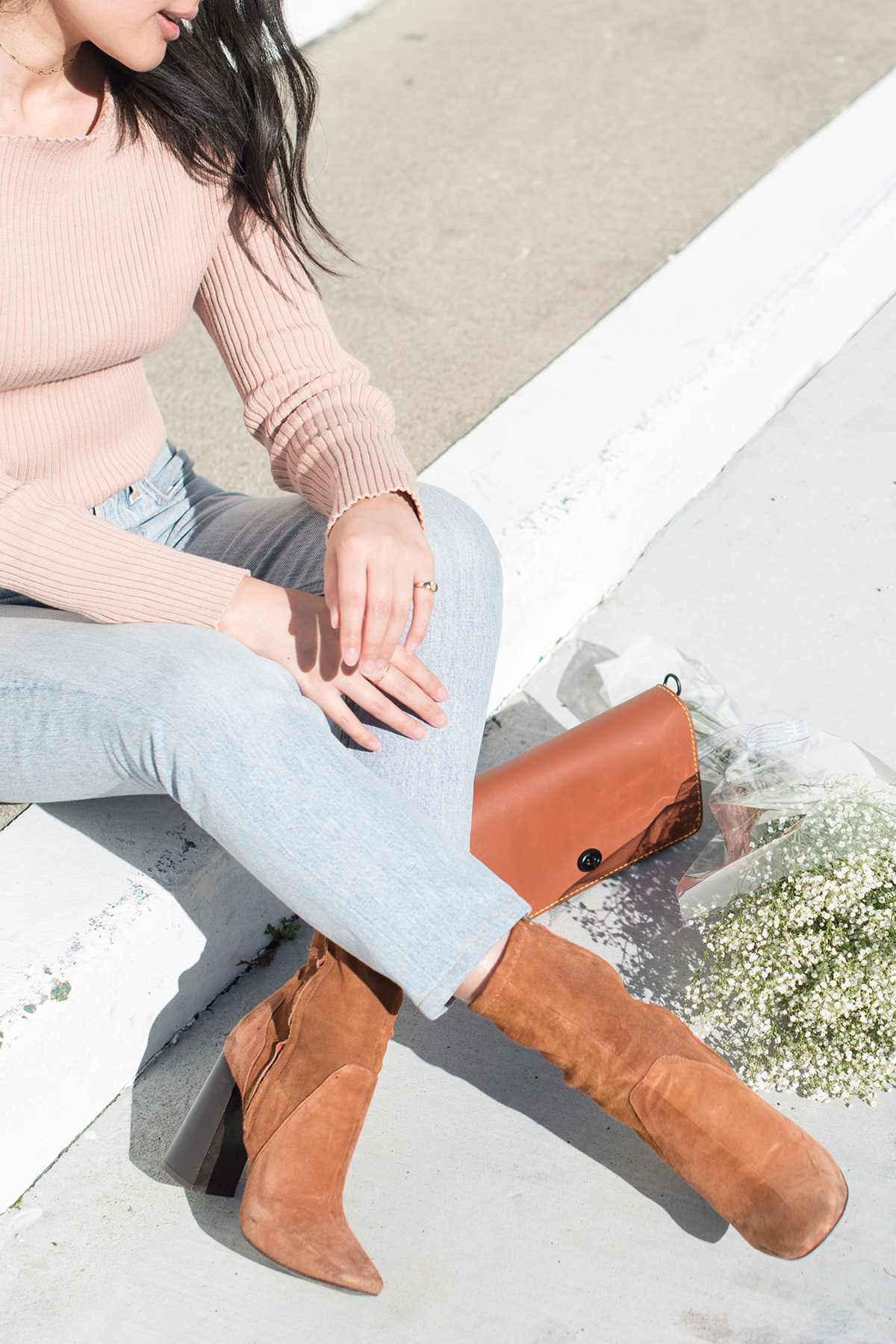 Happy Valentine's Day! Posting one day ahead of schedule this week to share this semi-appropriate outfit. I couldn't pass up the chance to wear this sweater in a nude blush hue to align with the day of love — even if I'm not much of a celebratory person.
One V-Day tradition I can get behind? Treating yourself. Whether a small bouquet or an expensive piece of jewelry, I'm not one to wait around for gifts, much preferring the satisfaction of getting the job done myself (as you can imagine, this makes birthdays and holidays a nightmare for David, ha). Out of all the pick-me-ups to indulge in, my absolute favorite though, is a decadent facial. It was perfect timing then when Spa Radiance in Cow Hollow invited me to try out their signature Super Duper Facial. Between the diamond dermabrasion, enzyme peel, and caviar mask, the 75-minute treatment is the definition of luxury. My session with Lindsey, my esthetician, left me feeling hydrated, rejuvenated, and relaxed. A perfect way to observe "love yourself" month, if you ask me!
Here's to hoping you spend the day ahead feeling pampered, whatever that may mean for you.